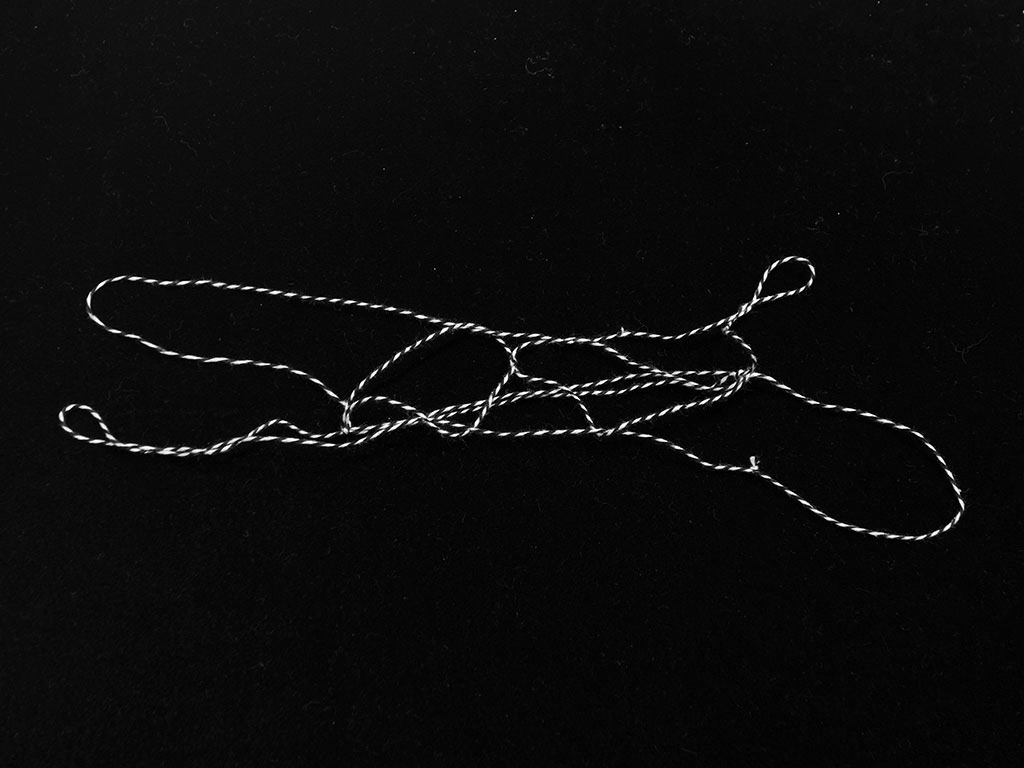 Open Space artist in residence, Victoria, BC. 
Collaboration with flask publishing
SPINE is a project about books, a project about memories and a project about bodies. Accordion pages unfold to reveal image upon image of string figures. Now removed from the fingers that created and held them, the pictures serve as documentation, as drawing, and as instruction. The book's spine itself, is created with a loop of black string and draws a picture across the white rag paper as it is eased apart.
String figures are pictures made on the hands with loops of string. They carry memories and meaning across cultures. This book project emerged out of a month long artist residency at Open Space in Victoria, BC, in 2014 and resulted in a joint publication between flask and Open Space. It reflects Anne's making of the figures, and sharing of that making with the many visitors to the space. Inspiration was drawn from the book 'Kwakiutl String Figures' (Russian ethnographer Julia Averkieva and Mark Sherman, U.B.C. Press ) which documents the string figure making that took place in the early 1900's amongst the Kwakwaka'wakw people of this same geographic locale on Vancouver Island.
"As I try to translate the remains of these string forms from the written page before me, moving my eyes across the text, I am struck by a vibration. A moment of indecision. It is the feeling that surrounds my tongue when a word gets caught between the two accents I contain (accents that themselves betray their place of origin with every movement of the tongue). A string picture is trying to emerge. The act of reading conflicts with the memory my body is making and the brain shivers in response."